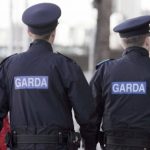 The Justice Minister says a Commission of Investigation will be held and the Cabinet will hold first discussion on it on Tuesday.
Frances Fitzgerald has also accepted there were deficiencies within the Department that must be addressed.
And she says it is clear that the operation practices and procedures within the Garda force were inadequate and need to be changed, some of them immediately.
"Let me be clear: if root and branch reform is what's needed, root and branch reform is what will happen and what must happen" she said.
"And I believe it will be welcomed outside and inside the force" she added.