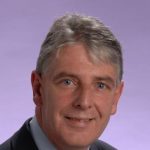 Social Protection Minister Joan Burton has asked that Donegal County Council withdraw a motion calling on officials not to cooperate with the Gateway scheme, but the councillor who moved the motion says he will not do so.
The motion was passed unanimously when it was moved earlier this year, and the council has advised the department of the decision of the Elected Members.
Cllr Mick Quinn says the department responded to the Council by scheme and stating that the scheme could be used to address 'service gaps'.
However, he says in light of the fact Donegal County Council has lost over a third of it's workforce over the last 6 years, this response confirms Sinn Fein's suspicions that this is a means of replacing workers, who were made redundant.
Cllr Quinn says it's time for this campaign to go national.........