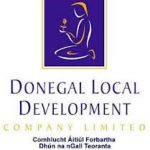 Donegal Local Development Company has expressed grave concern at the possible impact of government plans to change how local development funding is managed and distributed.
DLDC says the changes proposed by Government under the Alignment process are likely to put DLDC's work under the control of a Donegal County Council-led committee, or to private contractors with profit rather than community driven aims.
DLDC says this would have serious consequences for citizens and communities, with the possibility of the existing link between the community and Local Development Companies being lost.
The board and staff of DLDC have called a public meeting in the Finn Valley Centre at 7.00pm next Tuesday.
Frank Kelly who runs the Leader programme for DLDC says one major problem is the way Minster Phil Hogan is releasing his proposals...........