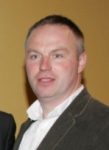 The IFA President in Donegal is backing calls for legislation which would force Ireland's largest retailers to display the amount they pay to farmers for certain foods.
An Taisce says the legislation should cover Tesco, Dunnes, Supervalu and Centra, Aldi, Lidl and other retailer whose market share exceeds 5%. It would oblige them to display the "Primary Produce Amount" paid to the producer alongside the retail price.
An Taisce believes this would empower consumers to make an informed choice on below-cost selling.
However, PJ Mc Monagle of the IFA says he doesn't believe below cost selling is the issue, arguing that the big retailers are forcing farmers to accept unrealistically low prices for their produce.
He doesn't believe such a requirement will happen..........