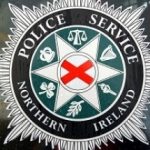 The number of anti-social behaviour incidents reported to police in Foyle in the last financial year dropped by almost 900, the Area Commander has said.
In 2012/13, 5,462 incidents were reported to police. In the 12 months to March 31st 2014, 4,571 had been reported, a fall of 16.3 per cent.
Chief Inspector Jon Burrows says the decrease in the Foyle district is the largest of any policing area in Northern Ireland, and demonstrates what he says is a commitment to neighbourhood policing, partnership and community priorities.
He says police Derry and its environs have worked hard not only to proactively patrol areas, but to bring communities along with them.
He says overindulgence in alcohol is a major issue, with 1,800 items of alcohol seized from young people and those drinking in designated alcohol-free areas.
He says in serious cases, prosecutions are taken, but other measures, including Penalty Notices are available. In the 12 months to the end of March, Chief Inspector Burrows says 405 such notices were issued, calling it a proportionate use of our policing responsibilities. That's a fourfold increase over the previous financial year.