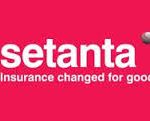 It's been confirmed that the European Commission will investigate the closure of Setanta Insurance in Ireland.
The issue was raised in the parliament this week by North West MEP Pat The Cope Gallagher, who said he was contacted by a major insurance company in Donegal and told that several policy holders in Donegal, many of them small businesse owners with vans had been left without insurance following the collapse.
While it had a Dublin address, Setanta Insurance was licensed in Malta and regulated by the Maltese Financial Services Authority, and Mr Gallagher says there are serious questions over the level of protection afforded to policyholders.
He says it's essential that both the European Commission and the Irish Government provide immediate assurances to policy holders that they will not be placed at a financial loss...........