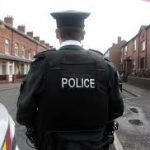 A man is today recovering in hospital after being punched and left unconscious in Rosemount in a sectarian attack.
The incident happened close to the place known locally as the 'Zig Zag' between Rosemount and the Glen Road area at around 3pm yesterday.
The victim was walking through the area when he was approached by a man in a blue hoodie with white laces and grey tracksuit bottoms.
The assailant is described as being approximately 5ft 9in tall, of skinny build, and about 19 to 21 years old with short brown hair.
Police said that the injured party was called an offensive name and was punched in the face.
As a result he was knocked unconscious and suffered a swollen, split lip.