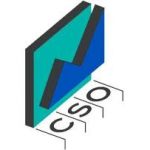 People in Donegal had the lowest disposable income in the country in 2011, continuing a trend that's been evident for over 10 years.
According to the CSO, disposable income per person in Donegal in 2011 was 15,897 euro, compared to a national average of just over 19,000 euro. The Border, Midland and Western region average was just over 17,300 euro.
People in Dublin had the highest income at over 21,000 euro, with Cork, Kildare and Limerick the only other counties to exceed the national average.
Today's figures also shows the onset of recession, with disposable income falling by 11.7% in Donegal since its 2008 peak of just over 18,000 euro.