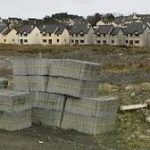 952 local authority homes are to be brought back into use under a new Government scheme, 56 of them in Donegal.
15 million euro will be spent renovating the vacant houses and apartments around the country, with 358,000 euro allocated to the Donegal projects.
The properties will be allocated to people who are currently on housing waiting lists.
Housing Minister Jan O'Sullivan says the scheme will also provide some employment............