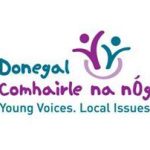 The Donegal Youth Council's new website, which offers information and advice on sexual health has gone live.
Sham dot ie aims to inform young people and adults in the county about both looking after their own sexual health and also what services there are should they find themselves in a moment of personal crisis.
The site also features a number of groups who provide education and resources in relation to sexual health in the county as well as reviews of some of the services written by Youth Councillors.
Gemma Lynch is the Deputy Chairperson of the Donegal Youth Council - she says the new site is an important tool: