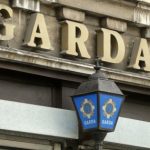 A call for more robust protections for whistleblowers has been unanimously backed by middle ranking Gardai.
Delegates at the Association of Garda Sergeants and Inspectors conference debated the motion from Donegal based Gardai in Killarney in Co Kerry this morning.
The AGSI wants the Garda confidential reporting charter reviewed and revised - to safeguard whistleblowers.
However the association doesn't believe the Garda Siochana Ombudsman Commission should be considered as the confidential recipient.
Donegal Sergeant Paul Wallace says moral within the force is low and that's been compounded by the Justice Minister's refusal to attend the conference: