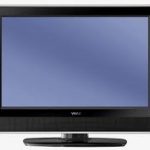 'Bringing TV back to the people' - that's what the people behind IrishTV say is their plan.
The company will launch a 24-hour channel on the first of May with 50 home-produced programmes on the schedule each week.
Each of the 32 counties will get a half hour slot each week with its own local crew.
IrishTV is currently running on a test basis.
Chief Executive Pierce O'Reilly says some of their material is already proving very popular.
"And we have a fantastic food series where a guy is travelling around Ireland cooking out in fields - he's called the Druid Chef - and people are just fascinated by him" he said.
"I suppose what we're doing is bringing TV back to the people and bringing a bit of reality back to it".
"When you go down into rural Ireland and meet the people, they are constantly telling us 'we love our area, we love what we're doing, we're a tiny little business but nobody ever listens to us'" he added.