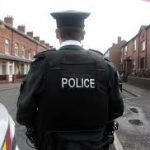 A man in his mid 20s has been shot four times in a paramilitary-style shooting in Derry's Bogside.
He was hit in four times in both  at a house in Lisfannon Park last night shortly after 10.15pm.
It is understood the man was in a front room of the property when he was targeted.
He was taken to hospital for injuries not believed to be life threatening.
Police are appealing for anyone with information to come forward.
Local Cllr Colly Kelly has condemned the incident: