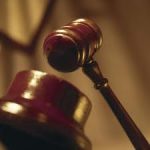 A judge has said the delay in the trial of a man accused of causing the death by eight people by dangerous driving in Inishowen 'beggared belief'.
24 year-old Shaun Kelly from Hill Road, Ballymaggan, Buncrana appeared  in court today after the case was adjourned last week.
This was to allow the Director of Public Prosecution identify a psychologist to carry out an assessment of him.
Today Judge Keenan Johnson expressed his frustration that the case was no further than when it was adjourned last week.
He said he was adjourning the case until Thursday and he wanted somebody available.
Judge Johnson was told by barrister am Patricia McLaughlin that strenuous efforts had been made to source an expert to examine the defendant.
She told the court that the original expert they had is no longer available and that two experts at Beaumont hospital had been contacted by phone, letter and fax but to no avail.
Barrister for the defence Mr Peter Nolan said: "we would have thought some expert would be made available but no arrangement has even been made."
The case comes before the circuit court on Thursday morning again.