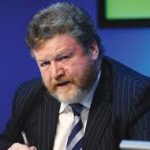 53 people from Donegal, including children affected by diabetes will travel from the county to Dublin today to meet with the Health Minister.
Parents of children with Type 1 diabetes will present the Minister with a petition of 15,000 names demanding more diabetes nurses at Letterkenny General Hospital.
It is understood the parents will be allowed time with the Minister to discuss their needs and present their case.
Paul Gillespie of the Donegal Diabetes Parents Support Group said they are clear in what they want: