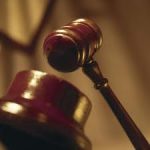 Northern Ireland man has been returned for trial to the circuit court on charges of having drugs for sale and supply to the value of E115,000.
Paul McConville, of Cranny Terrace, Bleary, Craigavon, county Armagh is charged with two counts of possession of €115,000 worth of Methylone, in a rented house in Bunhovil, Bundoran, Co. Donegal on November 21 last year.
The 56-year-old is also charged two counts with having the drug for sale and supply at the same venue and same date.
The defendant was originally arrested at 9.15 a.m. on November 21 by local drugs squad gardai working with Customs officers in an ongoing operation targeting alleged drugs sales in South Donegal.
Inspector Denis Joyce told the district court in Ballyshannon that the Book of Evidence had been served in the case.
Judge Kevin Kilrane remanded the man on continuing bail to April 14 to appear at Donegal Town district court for lodgement of an independent surety of E14,000  before the circuit court appearance.
The defendant will then face trial at Donegal Town Circuit Court on May 20.