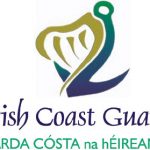 The government has announced that the Malin Head Coastguard Station is to receive over 300,000 euro for upgraded IT and communications equipment as part of a service wide investment of a million euro.
Plans have also been announced to recruit two more staff members, and establish a panel to fill vacancies.
Martin Mc Dermott has been a long term campaigner for the coastguard station, and is contesting the forthcoming elections in the Inishowen Electoral Area for Fianna Fail.
He's welcoming the investment, but says proposals to scale down the radio service to 12 hours a day will be resisted locally............