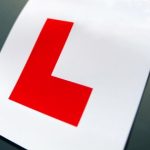 There will be no driving tests this afternoon.
Testers are going on strike from 2pm in a dispute over out-sourcing.
The IMPACT union is accusing the Road Safety Authority (RSA) of planning to breach a Labour Court ruling which set out a process for the recruitment of reserve testers.
Assistant General-Secretary Denis Rohan says provisional drivers affected by today's strike have been contacted.
"people who are due to be tested later on today from 2pm have in fact received notification from the Road Safety Authority that the test is not taking place and that they can reapply to have their test done at a later date - and that will be facilitated at no extra cost" he said.