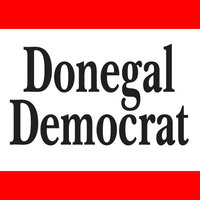 The National Union of Journalists is to seek a meeting with the purchaser of the 14 Irish titles owned by UK group Johnston Press.
Johnston Press media group has sold its fourteen regional newspaper titles, including the Donegal Democrat to Iconic Newspapers Limited, a company run by British advertising executive Malcolm Denmark.
NUJ President Barry McCall said the sale "will free the Irish regional titles from debt and end a period of uncertainty for staff, readers and advertisers in some of the most significant titles in the country."  He said the sale would be seen as a positive development and urged the new owners to build on the massive community goodwill towards the newly acquired titles.
NUJ General Secretary Michelle Stanistreet also welcomed the news that the long anticipated sale had been completed.
She said:  "As General Secretary I will be writing to Mr Denmark seeking an early meeting to discuss plans for the future development of the titles. This has been a very stressful time for our members and today's announcement will be welcome because of the stated commitment of the new owner to the titles.
Irish Secretary Séamus Dooley noted that the reported sale price was in the region of €8.5m.
He said: "These are established titles which have played a pivotal role on the Irish media landscape.  Local communities across Ireland value their local newspapers and it is to be hoped that the new owner will provide editorial investment and leadership at this critical time. The NUJ has been extremely critical of the  way in which Johnston Press has managed their titles, North and South and we believe that with proper investment these newspapers can be secured."