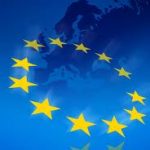 A European Parliament committee has asked the Irish Government to clarify why a Donegal family's 'Lost at Sea' case was not treated with more equity and fairness.
MEP Jim Higgins, who brought the Byrne family to Brussels confirmed this morning that in an official letter to the Minister Simon Coveney, the Committee on Petitions has formally asked for a full review of the case relating to the Byrne family.
Jim Higgins says it's a significant development.......