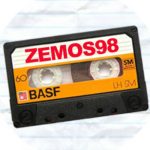 There are fears that recordings of phone calls in Garda Stations could impact trials - even where evidence within them wasn't used in court.
A number of lawyers say they believe if information in the tapes recorded at Garda stations - wasn't disclosed in court it could re-open dozens of cases.
Taoiseach Enda Kenny says he ordered a Commission of Inquiry to be set up because of the potential impact on prosecutions and Tribunals, with speculation that particular scrutiny may fall on the Morris Tribunal, which looked into issues surrounding some gardai in Donegal.
And Barrister Darren Lehane - who specialises in administrative law and tribunals - says the consequences could be far-reaching............