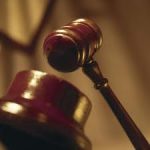 A paedophile who stalked schoolboys in a town was identified today(Fri) as former Order of Malta medical trainee.
He also attended Neighbourhood Watch meetings in his local town, Ballyshannon
Patrick Lenihan, 44, who had up to 80 porn pictures of boys in mobile phones and who tried to persuade schoolboys as young as 12 in to sex acts was jailed for three years and put on the sex offenders' register.
Donegal Circuit Court was told a psychiatric report showed Lenihan was a paedophile who was attracted to boys aged 10 to 15.
The court also heard of attacks on him by adults in Ballyshannon where he lives and of break-ins at his house.
Judge Keenan Johnson was told by both prosecution and defence counsel Peter Nolan that Lenihan operated openly in broad daylight in Ballyshannon showing boys gay porn pictures, some involving adults and children, on his mobile.
He used downloaded pictures for which he didn't have to pay when he attempted to entice or coerce schoolboys to "have a quickie," Mr Nolan said.
The court heard that when Lenihan, who moved at age 16 from England with his father to Balbriggan, Co. Dublin when his mother died, trained in first aid with the Order of Malta.
When he moved to Ballyshannon in 2007 gardai first met him at a neighbourhood watch meeting in 2009.
Lenihan, of Erne Street, Ballyshannon, pleaded guilty to sexual exploitation of a child by inviting or coercing the boy to engage in an indecent act and two charges of possession of child pornography in his phones. The offences were committed on Oct 23, 2010, and December 16, 2010.
Judge Johnson said one offence, the child sex exploitation charge, could carry  a life sentence and the mobile phone image offences carried five years.
He said the life-sentence offence was on the lower end of the scale and he imposed a jail term of three years and placement on the sex register.
He imposed six months concurrent on each of the child pornography possession charges.
He said Lenihan would remain a threat to children for the rest of his life. The judge ordered that he be jailed in Arbour Hill, which has special facilities deal with sex offenders, He also ordered that Lenihan, upon release, be supervised by the Probation service "for the rest of his life."
Judge Johnson added: "I am satisfied with the diagnosis that he is a paedophile who attracted to boys between 10 and 15. It is not curable but it is controllable".