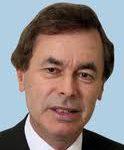 The Justice Minister says the fact that recording of phone calls in garda stations was in place - and for so long - is of serious concern.
Alan Shatter has addressed the Dáil after Cabinet decided to establish a Commission of Investigation into the matter.
He says he is constrained by the fact a civil case is before the courts and that his Department was made aware of this incident in one Garda station on February 28th last.
But he says he did not see a letter from former Commissioner Callinan on the extent of the issue - sent on March 10th - until 12:40pm yesterday afternoon.
Minister Shatter says there is a need to find out the extent of this issue.
"I recognise of course that Deputies will have many very reasonable questions on these and other aspects of this matter - but I'm greatly constrained in what I can say" he said.
"We need to establish the facts before we can draw any firm conclusions, and it would be wrong to engage in speculation in advance of that" he said.