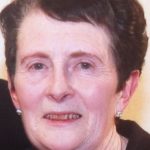 The deputy director of the HSE's National Ambulance Service will travel to Donegal today to meet the family of Maura Porter who died after being knocked down near her home in Carndonagh on December 30th.
She waited almost 50 minutes for an ambulance to arrive from Letterkenny, 62km away and died in Altnagelvin hospital in Derry several hours later.
Chairman of the review team investigating the events surrounding Ms Porters death, Dr Cathal O'Donnell, is meeting with the family at their home in Carndonagh this morning.
He will meet Ms Porter's husband Neil, daughter Davina and son Brendan.
According to the HSE, the first 999 call was received at 5.45pm on December 30th and triaged as a clinical status 1 delta (life-threatening) call.
The standards set by the Health Information and Quality Authority state such calls should have a first-responder on-scene within seven minutes and 59 seconds and a patient-carrying ambulance within 18 minutes and 59 seconds.
The one ambulance rostered that evening at the Carndonagh base was not available.
In March last year the number of ambulances based in Carndonagh was cut from three providing 175 hours a week to two providing 144 hours.
Just one is on duty at a time.
As Ms Porter lay injured, the nearest first-response paramedic and ambulance were dispatched from Letterkenny and arrived, according to the HSE, 40 and 43 minutes respectively after the first 999 call.
The family have said that they would be asking Dr O'Donnell what ambulance resources were available in the Inishowen peninsula on the day and "and more importantly what resources weren't available that should have been".