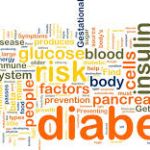 The Donegal Diabetes Parent Support Group is holding a public meeting on Sunday in Letterkenny as part of the campaign for the retention of a full time nurse to deal with children who have diabetes.
Parents say there will no longer be a specialist nurse available to them, and that will dilute the care available.
Spokesperson Denise Gillespie says it's an important meeting and is hoping for a large turnout...........
[podcast]http://www.highlandradio.com/wp-content/uploads/2014/03/denisediabetes.mp3[/podcast]