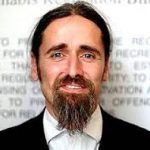 The outspoken Independent TD Luke 'Ming' Flanagan says he believes he's in with a "very good chance" of being elected to the European Parliament.
The Roscommon/South Leitrim deputy confirmed this morning he will be a candidate in the Midlands-North West constituency.
Luke Ming Flanagan says he's conducted a poll which suggests he'll have enough support to fight for the fourth seat in the constituency.
He says Ireland has gone too far with the European project, and he'll be arguing for a transfer of power from Brussels to Dublin and Ireland's departure from the Euro...........
[podcast]http://www.highlandradio.com/wp-content/uploads/2014/03/mingeurocampaign.mp3[/podcast]