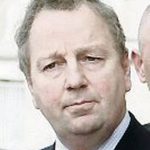 A UUP MLA has hit out at comments from John Downey made during his first interview since his trial collapsed.
Speaking to the Donegal Democrat this week John Downey said he remained committed to the peace process and wants to see the establishment of an international truth commision.
He also said that he is a republican who wants to go forward in peace and harmony with the unioinist community. And he denied any involvement in the Hyde Park bombing.
South Antrim MLA, Danny Kinahan, who had friends killed in the Hyde Park bomb, has asked if Mr Downey is innocent, then why he is an 'On The Run'.....
[podcast]http://www.highlandradio.com/wp-content/uploads/2014/03/danraw.mp3[/podcast]