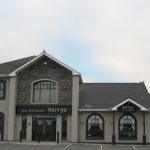 Two men have been arrested after a restaurant in Bridgend was burgled in the early hours this morning.
The men broke into Harrys resteraunt in the border village at around 2 o clock this morning.
They were arrested shortly afterwards by Gardai.
They are currently being held in Garda custody in Buncrana Garda Station.