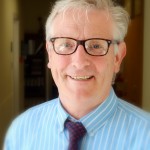 The first meeting of the Donegal Education and Training Board takes place this afternoon.
The body replaces the County Donegal VEC, one of only three in the country not to be involved in a merger of two or more Vocational Education Committees.
This afternoon will see the confirmation of outgoing VEC CEO Shaun Purcell as the CEO of the new body. The agenda provides for the election of a Chairperson and Deputy Chairperson, and it's anticipated that outgoing VEC office holders Philip Mc Glynn and Peter Cutliffe will be returned unopposed.
Nationally, 16 ETBs are replacing 33 VECs, with a projected annual saving of over two million euro.
The Donegal ETB formally came into existence on the first of this month, with Education Minister Ruari Quinn describing the new boards as a major component of the public service transformation agenda. -
Minister Quinn says this new configuration is part of an ongoing process that will also provide for the the dissolution of FÁS and the transfer of training functions to the new boards.
In tandem with that, the bill providing for the establishment of SOLAS, the new Further Education and Training Authority will be enacted shortly, and MInister Quinn says he expects that SOLAS will be formally established before the end of this year.