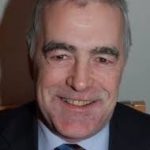 Letterkenny Town Council is to write to Bus Eireann seeking to have the route from Letterkenny to Dublin via Omagh made fully wheelchair accessible. Omagh District Council and other authorities along the route are also being asked to make representations.
Raising the issue this week, Cllr Jimmy Kavanagh said the route is a very important one for people with disabilities who need to travel to Dublin, and the lack of a rail service means there is no alternative.
Cllr Kavanagh says this is something Bus Eirerann needs to consider when making decisions about how they run their service....
[podcast]http://www.highlandradio.com/wp-content/uploads/2013/07/jimyk830.mp3[/podcast]