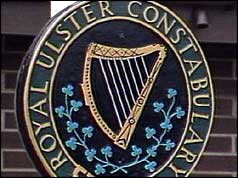 The RUC knew about an IRA bomb that killed three people in the Creggan in Derry in 1988 - but did nothing to warn people in the area.
That's the finding of a new report by the North's police Ombudsman published this morning.
However, the Ombudsman is rejecting claims the RUC failed to act in order to protect an IRA informer.
According to the North's Police Ombudsman Dr. Michael Maguire, the RUC had information there was an IRA booby trap bomb at Kildrum Gardens in the Creggan in late August 1988.
The police believed the bomb had been placed there as part of an elaborate IRA plan to lure RUC officers to a house in the estate.
They did not attempt to pinpoint the location of the device - and did nothing to warn residents.
On August 31st the bomb exploded - killing Eugene Dalton and Sheila Lewis instantly - a third person Gerard Curran died from his injuries 7 months later.
Dr Maguire concludes that the police did not fulfill their duty to protect the public - by allowing a booby trap to remain in a location that presented a very real risk to life.