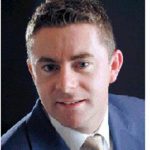 Donegal mothers will further feel the impact this week of the anti-family approach of the Government.
That's according to Senator Brian O'Domhnaill who was speaking as Government's budget policy of taxing Maternity Benefit comes in to effect.
46,000 mothers throughout the Country are to be effected by the move and could cost as much as €833 per mother on average but it could cost some mothers as much as €2,700.
Senator O Domnhaill has called the Government anti-family:
[podcast]http://www.highlandradio.com/wp-content/uploads/2013/07/bod530.mp3[/podcast]