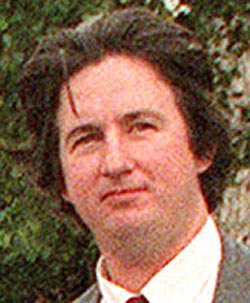 A 22 year old Dublin man has been jailed for 3 and a half years for the manslaughter of journalist Eugene Moloney.
Gary Burch of Kennington Close, Templeogue pleaded guilty to killing the 55 year old on Camden Street on June 24th last year.
At closing time Eugene Moloney left Hogan s bar following a friend s stag night out in the city centre but he never made it home.
Walking home, he was punched once in the neck by Gary Burch while engaged in a verbal row with another young man on Camden Street .
CCTV footage shows that as he hit the ground the drunken 22 year old trainee mechanic lifted his hands in a celebratory fashion.
Judge Mary Ellen Ring endorsed the view expressed by Eugene Moloney s brother Sean in a victim impact statement that society has a duty to address the violence and aggression seen on public streets.
She s accepted that Gary Burch has shown genuine remorse for his actions and has imposed a 5 and a half years sentence with 2 years suspended.