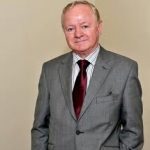 An Northwest MEP is calling for a complete EU ban on roaming charges-despite new lower charges introduced from today.
Holidaymaker's will be able to avail of reduced charges for mobile use across the EU.
It will be 36 percent cheaper, costing you 45 cents per megabyte to download data or browse the internet while using online app's like Facebook or Twitter anywhere in Europe also becomes cheaper.
Fine Gael North West MEP, Jim Higgins is welcoming the new laws but he wants to see the complete elimination of roaming fees by July 2014:
[podcast]http://www.highlandradio.com/wp-content/uploads/2013/07/jimh1pmROAMING.mp3[/podcast]