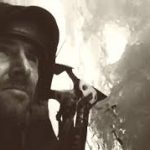 Hundreds of people are expected to climb Donegal's highest peak on Sunday when mountaineer Jason Black leads a climb to the summit of Mount Errigal.
Speaking at a civic reception in his honour last night, Mr Black said on the day he left Donegal to climb Mount Everest, he climbed Errigal with the Donegal flag which he unfurled last month on the world's highest peak.
He said when he stood on top of Errigal that day, he made a promise to himself that he would return safely with the flag and bring it back to the summit again.
Jason Black says this Sunday, he will keep that promise, and he wants as many people as possible to join him............
[podcast]http://www.highlandradio.com/wp-content/uploads/2013/06/jasonerrigalweb.mp3[/podcast]