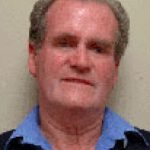 Donegal County Council has selected Cllr Ian Mc Garvey as the new Mayor of Donegal.
The 82-year-old from Ramelton, who replaces Cllr Frank McBrearty as Mayor, becomes the oldest Mayor in Ireland.
Fianna Fail had put forward Cllr Sean McEniff to run against Cllr McGarvey, but Cllrs voted in favour of MrGarvey by 16 votes to 10.
Cllr McGarvey, who is the first Independent Cllr to become Mayor of the county, told Highland Radio New that age is not an issue as far as he's concerned.
He said it's an honour to be mayor at a very challenging time for local authorities......
[podcast]http://www.highlandradio.com/wp-content/uploads/2013/06/mayorian.mp3[/podcast]