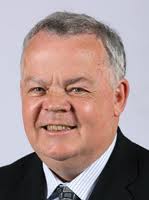 An East Derry MLA says he believes a proposal to transfer 300 Driver and Vehicle Agency jobs from Coleraine to Wales will be rejected.
The North's Environment Minister Alex Atwood has announced a consultation on the proposal, with some claims that this is a delaying tactic.
However, his SDLP colleague John Dallat says that's not the case, and he's confident that the British government can be persuaded that such a move now would be madness............
[podcast]http://www.highlandradio.com/wp-content/uploads/2013/06/jdallsat.mp3[/podcast]