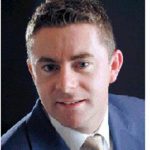 A Fianna Fail Senator says he has confirmation from the Health Minister that to the two special pre schools in Donegal will be closed before the end of 2015.
Hundreds of people have attended meetings in recent months as part of a campaign to try and keep both facilities open - the HSE wants to integrate the children in to main stream pre schools.
Dr James Reilly has confirmed to Senator Brian O'Domhnaill that St. Agnes pre-school in Donegal town will close this year while Ballaghderg pre-school in Letterkenny will not be supported beyond 2015.
Senator O'Domhnaill wants the Minister to now visit the schools first hand to see the work they do:
[podcast]http://www.highlandradio.com/wp-content/uploads/2013/06/hse.jpg[/podcast]