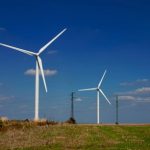 An Bord Plenala has overturned Donegal County Councils approval of 25 large turbines on a 475 hectare site near Glenties.
The councils decision to approve the Straboy wind farm was appealed by at least 14 local residents as well as the Golden Eagle Trust, the Gweebarra Conservation Group and the Irish Peatland Conservation Council.
Straboy Wind Energy Ltd had sought permission for 25 turbines with 64m hub heights and 71m rotor blades, four borrow pits, an electricity sub station, an internal road system and associated development works.
Ernin O'Donnell from the Glenties Windfarm Information Group, has welcomed the decision:
[podcast]http://www.highlandradio.com/wp-content/uploads/2013/06/ernin.mp3[/podcast]