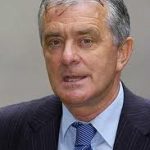 World and Olympic 100 metres champion Usain Bolt will visit Donegal next year.
Irish Athletics Coach Patsy McGonagle confirmed the visit on Highland Radio's Shaun Doherty Showe today, aheasd of a ceremony this afternoon at which he will receive the Freedom of Donegal.
He receives Donegal's highest honour in recognition of his achievements and his contribution to athletics at local, national and international level.
Mr McGonagle, who is Highland Radio's Athletics Correspondent, will become the sixth recipient of the badge and lapel pin, exclusive to those on whom the Freedom of the County is conferred.
He says it's a great honour.............
[podcast]http://www.highlandradio.com/wp-content/uploads/2013/06/mcgon.mp3[/podcast]