Donegal TD Charlie Mc Conalogue has told the Dail that findings published by the Educational Research Centre this week highlight the importance of small rural schools, and should be borne in mind when policy decisions are being made.
The Fianna Fáil's Education Spokesperson was speaking ahead of the publication of a Value for Money review of the primary education system.
Deputy Mc Conalogue acknowledged the report's findings that rural schools in Ireland tend to be smaller than in schools in other countries with smaller populations, but stressed the research found the education received by pupils here was better in smaller schools............
[podcast]http://www.highlandradio.com/wp-content/uploads/2013/06/charreport.mp3[/podcast]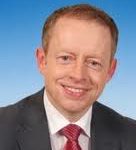 Responding, Junior Minister Ciaran Cannon said the Value for Money review will be presented to cabinet shortly, and said the research findings will be closely considered by the government.........
[podcast]http://www.highlandradio.com/wp-content/uploads/2013/06/ccanreport.mp3[/podcast]