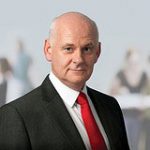 St Eunans College in Letterkenny will be granted funding for its prefabs to be replaced with permanent accomodation.
The funding is part of the governments nationwide 15 million euro prefab replacement scheme.
The college is the only school in the county to be included in the latest scheme.
Donegal Senator Jimmy Harte has welcomed the announcement, stating that the school was deserving of the funding to replace its out dated prefabs.
He says it shows the governments ongoing commitment to education in Donegal and making prefabs a thing of the past...
[podcast]http://www.highlandradio.com/wp-content/uploads/2013/06/jimmy1.mp3[/podcast]
Last year,  planning permission for an extension to the college was overturned after being appealed to An Bord Pleanala.
Chris Darby is Principal of the College, he says they've been working closely with the Department of Education to resolve that issue, and today's announcement is a vindication of that effort......
[podcast]http://www.highlandradio.com/wp-content/uploads/2013/06/darbyeunans.mp3[/podcast]