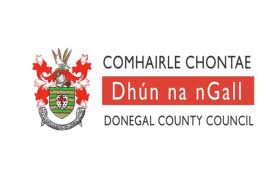 Those whose water supply is not up to an acceptable standard should be exempt from paying water charges.
That's the view of councillor Mick Quinn who has said it's unfair to expect the likes of restaurants that can't serve tap water to pay high water charges.
He'd like the same exemptions to apply to residential customers when water rates are introduced in 2015.
Councillor Quinn says no one should be expected to pay for a substandard service...........
[podcast]http://www.highlandradio.com/wp-content/uploads/2013/06/mickamwater.mp3[/podcast]
His call comes as it emerged that the government is preparing to pay to repair leaks in water pipes found during the meter installation process, ahead of water charges coming into force in 2015.
It had been expected that homeowners would have to pay for repairs out of their own pocket.
But according to the Irish Independent, the government is developing a 'first leak' policy.
It will cover repairs that are identified by engineers in the process of installing water meters and will apply to damage between the front door and the footpath, but not internal issues.
Meanwhile, Donegal County Council says that due to the current dry spell and in order to ensure reservoir replenishment and continuity of water supply for peak periods, Donegal County Council is putting in place water restrictions during off peak periods.
It is proposed that the areas supplied from the following reservoirs/ distribution mains will be switched off during the off peak period 10.00pm to 07.00am to facilitate replenishment of storage reservoirs for normal day time/ peak supply:
Tievebrack Reservoir - above Castlefin/ Castlederg Road
Gleneely Reservoir - above Crossroads and Knock/ Kinlitter area
Drumkeen distribution main - from Grotto to Bullock Park (Petrol Station past Inishowen Motors)
In addition, it is also proposed that the Raphoe Town supply will be switched off during the off peak period 11.00pm to 7.00am.