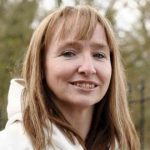 Sinn Fein have said no action will be taken against Strabane District Cllr Karina Carlin.
The SDLP in Strabane yesterday called for Cllr Carlins resignation over comments she made on a social networking site.
Cllr Carlin used bad language on her facebook page to describe the SDLP, while she also called a SDLP member a 'cretinous coward'.
But West Tyrone Sinn Fein MP, Pat Doherty said while the language used was regrettable, no action would be taken against Cllr Carlin..........
[podcast]http://www.highlandradio.com/wp-content/uploads/2013/06/pdoc.mp3[/podcast]
Earlier, SDLP Cllr Patsy Kelly called on Cllr Carlin to apologise or to resign:
[podcast]http://www.highlandradio.com/wp-content/uploads/2013/06/patsy530.mp3[/podcast]