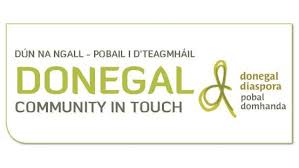 The Donegal Diaspora Conference takes place at Letterkenny Institute of Technology today and tomorrow, with the stated aim of "shining a light on the history of emigration, and on the emigrant both past and present" .
The council says speakers from all over the world will share their own stories and their own research into the history, experiences and legacy of Donegal people who emigrated and made new lives for themselves.
Among the key speakers will be Professor David Emmons, an expert on the legacy of the Irish and in particular the Donegal Irish in Butte Montana. The University of Montana Professor has written extensively on this era of American history and on the life of the Irish emigrants who went to work in the mining communities there.
Other speakers include Boston Globe reporter Kevin Cullen, and Professor Tom Devine, the Director of the Scottish Centre for Diaspora Studies at Edinburgh who will be discussing the Donegal Irish in Scotland since the First World War.
The conference is being held as part of the Councils 'Hands of History' project which is being funded under the Donegal Community Development Board's Peace & Reconciliation Partnerships PEACE III Programme.
Council spokesperson Michael Heaney Council says as well as looking at the historic legacy of the Donegal diaspora, the conference will also address the situation of those migrating from Ireland in the present day.
Speaking to Highland Radio News from LYIT , Michael Heaney said this conference could see further educational links established between Donegal and Massachusetts.
He says it's about being aware of where the diaspora came from, while ensuring that its potential is realised...............
[podcast]http://www.highlandradio.com/wp-content/uploads/2013/06/55heany1pm.mp3[/podcast]