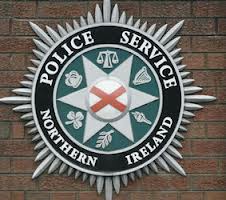 With just two weeks to go until the 2013 G8 Summit begins at the Lough Erne Golf Resort in Fermanagh, police in the North are warning of possible disruption in the period leading up to and during the event.
In particular, the PSNI are highlighting the potential for delays in the area around Belfast International Airport between the 14th and the 19th of this month.
With a number of the G8 world leaders and their delegations entering the North via Aldergrove and Belfast International Airport, police say it's vital that surrounding routes and land are kept secure.
A security operation is already in place, and that will be intensified in the days leading tlo the start of the summit in two weeks time.
Police are warning that increased vehicle checkpoints will mean motorists may face delays, and they are urging people to allow extra times for journeys, particularly when travelling to Belfast International Airport or  time critical events such as hospital appointments or examinations.
Police say they have been meeting with local residents and landowners over the past number of weeks, and are confident that there is a good degree of understanding in those communities however it is also extremely important that those from outside the local area also understand and anticipate that there may be some impact on them, particularly those travelling to the airport.