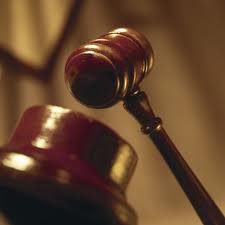 A defence solicitor has said that the Public Prosecution Service was in danger of being seen to be 'politically motivated' in their decision to prosecute three men in connection with a dissident republican parade in Derry last year.
The comments by Mr. Ciaran Shields came during the case against Gary Donnelly (42) from Iniscarn Road, Ciaran Boyle (27) from The Meadows and Anthony Lancaster (50) from Circular Road, all in Derry.
They appeared charged with arranging a meeting at which they knew a member of a proscribed organisation would be speaking contrary to the Terrorism Act on April 9 last year.