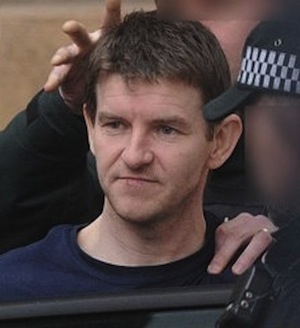 The right of a man charged in connection with the finding of mortars in Derry in March to a fair trial could be 'subverted' by police attempts to get him to turn supergrass a court has heard.
A defence barrister was speaking at a hearing involving 37 year old Gary McDaid of 121, Glenowen Park in Derry who was charged with possessing the mortars on March 3.
Last week Derry Magistrate's Court was told that he had been approached six times by police in an attempt to get him to turn supergrass.
Previously, a judge had suggested that one way to end such approaches would be to release McDaid on bail. At yesterday evening's hearing District Judge Barney McElholm queried whether a bail application was the correct approach.
He said in his mind there were two avenues open to McDaid. One he could refuse to see the police and the second he could apply to the High Court.
A defence barrister said that they had written to what he termed McDaid's 'custodians' but as yet had not received a reply.
Judge McElholm said he did not know if the police approaches were legal or not, but added that if the police wished to interview McDaid his solicitor should be present and if they wished to question him about other matters they could apply to the court.
The defence barrister said that as far as he knew McDaid was not given a choice in whether he accepted these approaches or not.
The case was adjourned until June 10 for a bail application.