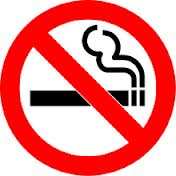 The Abbey Hotel in Donegal has been fined €300 and ordered to pay €919 prosecution costs for a breach of the smoking ban last year.
The hotel was also banned from selling tobacco products for seven days.
Donegal District Court was told that HSE Inspectors discovered a number of people smoking in a prohibited area at a night club in the Abbey Hotel on November 18th last.
Judge Kevin Kilrane was told the smoking went on in an area where a wall had been specially built to prevent noise from the club carrying to a residential area across the river.
The judge dismissed separate summonses against four directors of the hotel, including James White who was a Fine Gael TD for nine years until 1982.
He was told Mr White, who ran the hotel on a daily basis, wasn't on the premises on the day of the offence.
The other directors were not involved in the day to day management of the hotel.