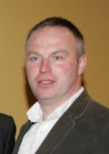 IFA Chairs in Donegal and Leitrim are calling on the Agriculture Minister Simon Coveney to look beyond Cork as he considers the fodder crisis.
The Chairman of Leitrim IFA Pat Gilhooly said Mr Coveney seems to have forgotten the west and northern parts of the country, where the real problems currently exist with fodder shortages and lack of grass growth. "We have saturated ground, no fodder and no money."
That point was echoed this afternoon by Donegal IFA Chair PJ Mc Monagle, who said that Mrv Coveney should visit the west and North West to see for himself the plight of thousands of farm families who are struggling to deal with the impact of the weather...............
[podcast]http://www.highlandradio.com/wp-content/uploads/2013/05/pjifa1pm.mp3[/podcast]